EastWest Unleashes Quantum Leap SD 2
EastWest has released Quantum Leap SD2, the sequel to Stormdrum. Quantum is a stunning collection of exceptional acoustic percussion instruments that contains 10GB of MIDI percussion performances created with Roland V-Drums and Zendrum percussion controllers. Unlike a typical loop-based Sample Disc, utilizing MIDI performances allows the user to change anything, with absolutely no sound degradation. MIDI performances are pre-mixed, panned and produced for quick use.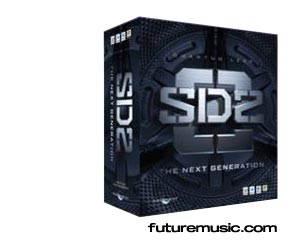 Features:
• Produced with Nick Phoenix
• Network support for large studios
• Approximately 10 gigabytes of percussion
• Recorded with vintage Neumann microphones
• Powered by EastWest's PLAY 64-bit Advanced Sample Engine
• multiple mic positions with the built-in mic mixer
• RTAS, AU, VST, Standalone, Intel Mac, PPC Mac, Windows XP and Vista, 64-bit, 32-bit, multilingual
Instruments:
• Tibetan, Indian and Chinese Bells and Gongs
• Indonesian Hand Drums
• Anklung
• Udu
• Chinese Bowl Drums
• 5 ft. O Daiko
• Earthquake Ensemble
• Sound Design Percussion
• Devil Chasers
• Whale Drum
• Giant Log Drums
• The biggest floor tom on earth built for this project by Remo
EastWest's Quantum Leap SD2 – The Next Generation is available now at a retail price of $604. More information on the EastWest Quantum Leap SD2.