MySpace Vixen Tila Tequila Releases Lil Jon Produced Single On iTunes
The question: is having a lot of friends on MySpace better than a record deal?
MySpace vixen Tila Tequila became well-known last year for having 1.7 million friends on the social networking site. Now she's trying to parlay that popularity into a music career with a do-it-yourself game plan. Her raunchy single "I Love U," which was produced by producer/rapper Lil Jon, has been released on iTunes without the aid of a record company.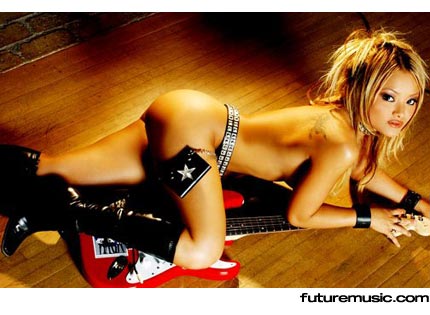 Born Tila Nguyen — Miss Tequila, if you're nasty — was a onetime model for Playboy.com. She was born in Singapore, where her family moved after the Vietnam War, and then immigrated to the United States soon after. She now resides in West Hollywood, California. Tila claims that she has rejected offers from two record companies and is hoping that her MySpace fame can help her break into the business on her own.
Her slutty image seems to be perfectly calculated for MySpace, and has clearly resonated with that audience. Tons of nude pictures of Tila abound online and she constantly pushes the bad girl image envelope. The savvy "rapper" is also promoting the "I Love U" release with a free video for the track, available on iTunes for a two-week window. A sample of the song can be streamed on the MySpace page, along with a number of other tracks.
How Lil Jon became involved with producing "I Luv U" makes for another interesting story. The track carries a crude "Dirty South" edge that is consistent with her aforementioned image – so the pairing works well, especially if you like hearing the F word over and over.
What remains unclear is if having a 1.7 million MySpace friends will translate into sales of the single on iTunes. Stay Tuned…
More information on Tila Tequila.