Mareware Introduces The Sidewinder Spectra 2G iPod nano Case
Marware has announced the Sidewinder Spectra 2nd generation iPod nano case with built-in cord management.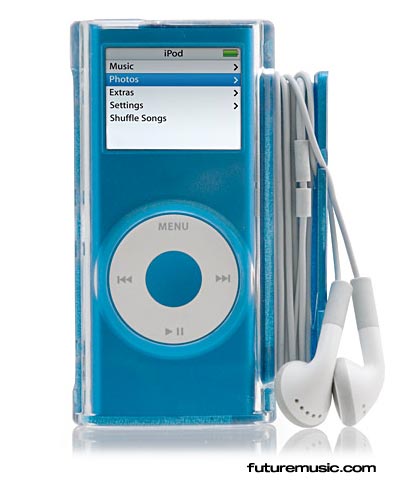 Sidewinder Spectra is a patented, hard-plastic case featuring a slide-out headphone cord wrap and removable Dock connector cover. A clear front face and iPod-matching colors on the back allow you to show off and protect your investment at the same time. Store your case with the headphones wrapped to the side, or carry your iPod discreetly around town.
Sidewinder Spectra provides full access to the Click Wheel and Hold switch, and includes an optional, adhesive Multidapt belt clip; part of Marware's signature Multidapt interchangeable clip system.
Features:
• Front of case is clear, hard plastic, back has iPod-matching colors
• Slide-out Headphone cord wrap (pat. pending)
• Full access to Hold switch and Headphone port
• Tapered Click Wheel opening for maximum comfort
• Removable Dock connector cover
• Includes optional Multidapt adhesive base and belt clip
Marware's Sidewinder Spectra for 2G iPod nano is now shipping for $24.95. More information on the Marware Sidewinder Spectra case for the 2G iPod nano.