Faber Acoustical Updates Electroacoustics Toolbox To Version 1.1
Faber Acoustical has bounced their Electroacoustics Toolbox to version 1.1. The Electroacoustics Toolbox is a modularized, multi-channel multi-analyzer, offering real-time data acquisition and analysis of electrical, acoustical, and electroacoustic signals and systems.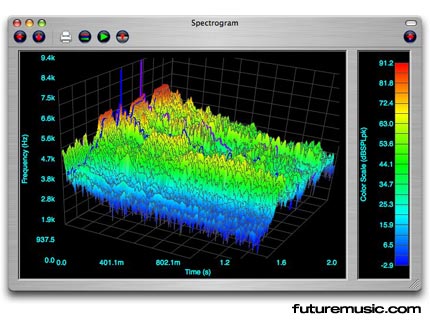 The Electroacoustics Toolbox (which for some reason the company likes to call FEaT) enables precise measurements of acoustic quantities, such as equivalent and time-weighted sound levels, as well as acoustic and electroacoustic systems, such as listening rooms and loudspeakers. Version 1.1 includes two powerful new tools for spectral analysis: the Octave and 1/3-Octave Spectrum Analyzer and the Spectrogram Analyzer with 3D Data Visualization capabilities.
Electroacoustics Toolbox is available for Mac OS X (Universal Binary), and is a free update for registered users. More information on the Electroacoustics Toolbox 1.1 Update.