AcousModules Releases Surroundizer
AcousModules has released Surroundizer, a VST effect plug-in for Windows that offers stereo to surround conversion.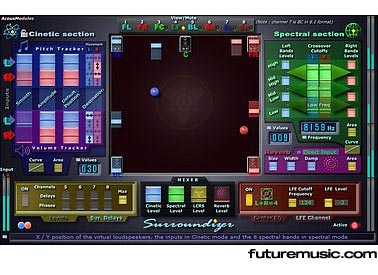 Features:
• Mono or stereo input
• Activation and free 2D position of up to eight loudspeakers, compatible with all surround settings from 4.0 to 7.1, including true octophony (8.0)
• Graphic 2D representation space
• Connexions according to the ITU/SMPTE standard
• Separated levels for each output channel
• Variable mix of the three sections plus the reverberation
• Individual spatial areas and amplitude curves for each section
• Three spatialization sections: Cinetic, Spectral and "LCRS"
AcousModules' Surroundizer is available in free and commercial versions at an introductory price of €15 until March 31st. AcousModules' website is just plain sad, but for more information: AcousModules Surroundizer.