Surround SFX Releases NE01: Twilight Model DVD For Hartmann's Neuron
Updated
Surround SFX has released NE01: Twilight, a new DVD with patches for the Hartmann Neuron synthesizer. Twilight is reportedly the first in a series of specialized Model-/Sounds for the Neuron, and focuses on dark soundscapes and otherworldly textures for post, soundtrack and music-production.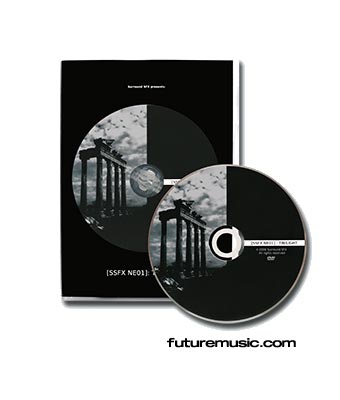 Features:
• 50 stereo Models, 100 in total
• 100 Patches
• seamlessly looped where applicable
• multi-sampled where beneficial
• fully assigned realtime controls
• detailed documentation
Surround SFX developed NE01: Twilight to provide film and game soundtracks, as well as certain electronic music styles, with atmospheres that serve as ambience and music at the same time. Twilight's immersive environments are available as 50 stereo Models, multisampled (unless single samples gave better results), and looped seamlessly where applicable. With the Neuron's resynthesis and morphing capabilities this translates into thousands of twisted backdrops and SFX at your fingertips. You also get 100 Sounds made with these Models, to be used as-is or as starting points for your own creations. This first demo tune was created entirely with Twilight sounds, using only very little external processing like EQ and volume fades to fit the elements together in the mix.
The Surround SFX NE01: Twilight DVD is available directly from Surround SFX's website for €95. More information on the Surround SFX NE01: Twilight DVD.