Sony Sneaks Its NW-A800 "iPod"
Sony is beginning to hype its new NW-A800 "iPod" by leaking a few pictures to various sources. The NW-A800 is reportedly a flash-memory based player with big screen and video capability that will come in 4 colors. It will come in 2 or three sub models based on memory from 2GB to 8GB and a battery with a claimed life of 10 hours of video playback.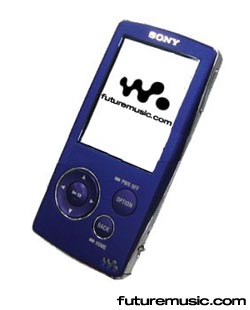 Official details are said to be released in the Spring. This appears to be a desperation move for Sony whose previous MP3 player attempts have failed to capture the market's imagination. If Sony tethers the NW-A800's users to their own music store, then this player is doomed.