Griffin Introduces New Reflect Case For iPod and Sansa
Griffin has introduced the chromed Reflect case for the Apple iPod and SanDisk Sansa. The case has the same appearence of the chrome back of an iPod, but is made of special hardened plastic with a mirrored finish instead. It also features a rubberized back, which gives a nice tactile finish to the design.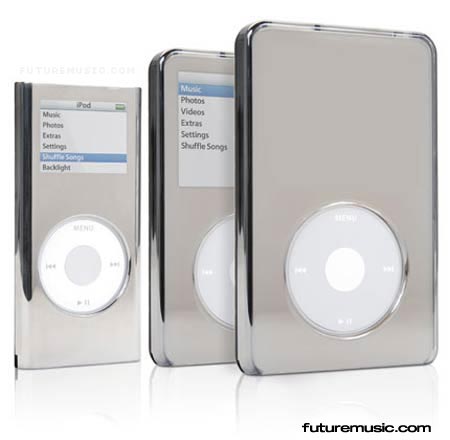 However, the real Wow Factor is how the encased player's screen seems to vanish when the iPod's screen backlight goes off…very slick.
The Griffin Reflect case retails for $29.99. And is available for the iPod video, second-generation nano and SanDisk Sansa. Griffin's website really stinks, but feel free to review more information on the Griffin Reflect.