Jabra Introduces S5010 – Mobile & MP3 Player Boombox
Jabra has introduced a mobile phone and MP3 player dock/boombox. Jabra outsourced the speaker elements to Klipsch, which makes some quality components. This sleek device could be the perfect office desk accessory for the record executive who likes to appear cutting edge…you know who you are.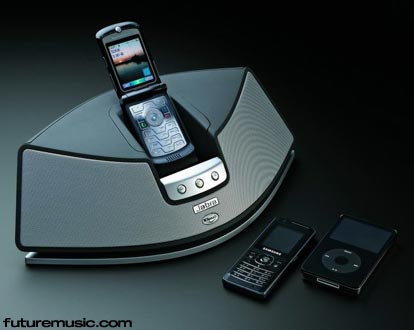 The Jabr S5010 will retail for $149. More information on the Jabra S5010.