Elecom Releases iPod Anti-Theft Case
Has Gear-envy and Technolust got the best of your office mates? Do you feel that your precious iPod could be nicked at any moment? Then Elecom, a Japanese concern, has just the product for you!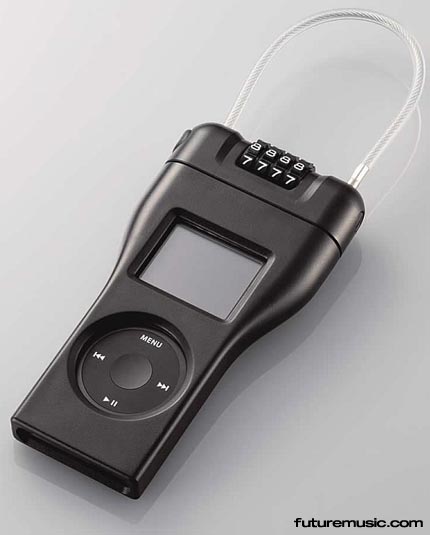 Just slide your iPod in the plastic case, lock it to your, ah, em, something and then walk away feeling secure and fuzzy. Elecom makes the case for the nano and iPod Video.
More information on the Elecom iPod Anti-Theft Case.