Pioneer Announces TAD-R1 TAD Reference Speakers
Pioneer has announced a new model in their overpriced TAD Reference line dubbed the TAD-R1. Aimed at audiophiles, professional musicians, or any sucka willing to shell out stoopid money, the TAD-R1 is a 3-way speaker system developed keeping in mind TAD's speaker design philosophy of accurate sound reproduction.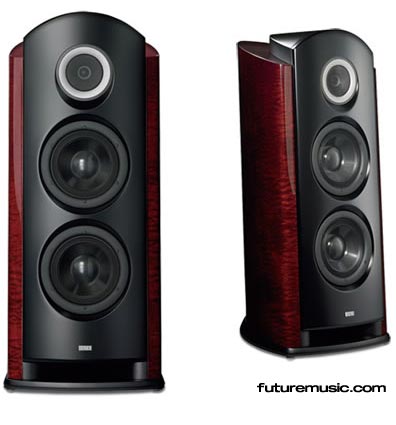 The new speaker uses a vibration board made with a special material unique to Pioneer. Because the midrange speaker and tweeter are arranged coaxially, sound attenuates cleanly across the entire spectrum. The speaker can generate clear, precise sound over an extremely wide range of 8.5 octaves.
The new Pioneer TAD Reference One Speakers will be available in early April for $26,000. More information on the Pioneer TAD Reference One Speakers.