Neonode Announces N2 – iPhone MiniMe
Neonode has announced the N2 mini touch-screen mobile. Neonode's press release for the 3GSM Conference in Spain, claims "Apple's iPhone and several other manufactures are just following the lead set by Neonode." The concern is referring to their original touch-screen N1 which debuted in 2004.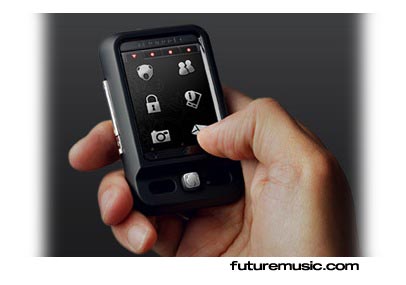 Neonode's quad-band GSM / GPRS N2 features a nice MiniSD slot to store your tunes, a 2 megapixel camera, and a 2-inch, 176 x 220, 65K color touch-screen display. The N2 has a micro profile (47x77x14.7-mm / 70-gram weight) and a very simple, easy-to-use interface.
More information on the Neonode N2.