Seagrand Announces Genesound Vinyl To MP3 Transfer Station
Seagrand has announced a new all-in-one vinyl to MP3/CD solution dubbed the Genesound. The new device consists of a turntable and CD Burner with USB and SD ports, and allows you to transfer your LPs to a CD, USB Flash drive or a SD card in the MP3 file format.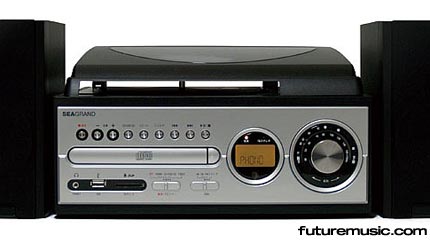 The Seagrand Genesound will be available in Japan at the end of February and Europe in the late Spring. Pricing has not been announced. More information on the Seagrand Genesound Vinyl To MP3 transfer station.