Version 4.1 Of Synth̩ РEMS Synthi Emulator РReleased
Synthé an EMS Synthi virtual emulator has been updated to version 4.1. The free VSTi synth for Mac and Windows was developed in Max/DSP and features a modulation matrix. The matrix is now the central part of the emulator.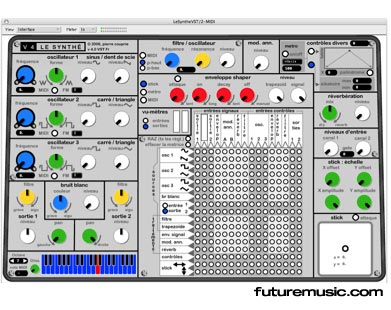 Like previous versions, the developer has attempted to be faithful to the original in sound and design, but with a few nice modern updates. He also worked on a VCS3 to sample the forms of original waves for accuracy. Users have reported solid results despite some bugs and unexpected crashes.
Synthé is free. More information on Synthé the EMS Synthi soft synth.