VirSyn Updates Cantor To Version 2.1
VirSyn has updated Cantor to version 2.1. Inspired by Stanley Kubrick's 2001: A Space Odyssey, the new version 2.1 adds a male voice called Time Model. It is like an artist's palette with a new color added – that one new color can add to all of the other colors already there.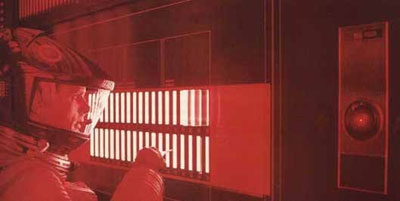 For more convenient editing during playback, VirSyn added the possibility to switch off the automatic scrolling of the score during playback. 35 new voices are now at your disposal, many of them using the new Time model. VirSyn has also included tutorial project files to assist newbies. New Sound demos are available on VirSyn's website.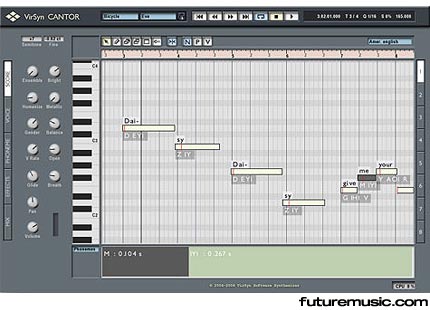 Features:
• Time model voice engine added.
• New choir generator with "Time model".
• Switch for automatic scrolling during playback.
• 35 new voice presets
• New demo projects.
Bugfixes:
• Nuendo 3.2 and Cubase SX 3 GUI problem fixed
• Compatibility to VST 2.3 Hosts
• Ableton Live 6: GUI sometimes not properly refreshed
• Stereo panner was reversed
• PC Version: Key commands working now
• MIDI Import: missing expression controller data caused wrong volume envelope
• GUI was not refreshed after note deletion with the Backspace key
VirSyn's Cantor costs €349 for the boxed version and €299 for the download. More information VirSyn Cantor 2.1.