Sony Drops Budget Retractable Headphones
Sony dropped three budget headsets, all with retractable cables and available in lots of color configurations. Cord Management has been a buzz word for many headphone/earbud manufacturers this past year, and these three new models reflect that influence. The "top of the line" MRD-Q68LW costs $30 bills, offering the best components a claimed frequency response of 16Hz to 24kHz.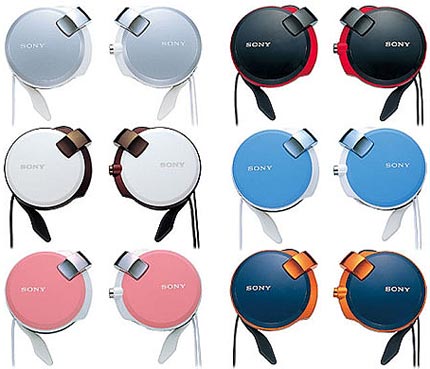 The MDR-LE30LW, the middle model, weighs in at $26 and has a Climbing Clip element for attaching to your belt. Both its minijack cord and earbuds are retractable. The lowest-priced model is the MDR-Q38LW which retails for $20. All three models feature a push button to retract the cables.