sE Electronics Now Shipping USB2200a USB 2.0 Microphone
sE Electronics has begun shipping its USB2200a microphone. The USB2200a uses USB 2.0 connectivity and is based on the company's sE2200a capsule. It reportedly records CD-quality audio – record path 16-bit 48K, output 24-bit 48K – to a any computer-based digital audio workstation.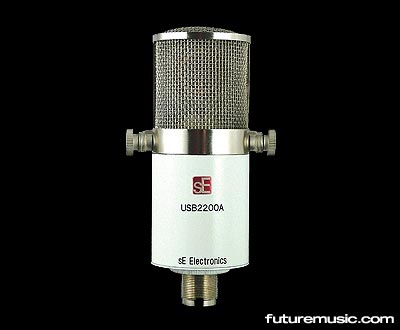 According to the company, the mic features ultra-low latency headphone monitoring (less than 1ms) with mix control to allow the user to set playback versus record-path levels to monitor live takes, 10 dB pad, bass cut and an "analog switch" that enables the user to use the mic via an XLR connector with 48v phantom power where required.
More information on the sE Electronics USB2200a microphone.