Neuenberger Releases TigerDelay – Free VST Delay
Neuenberger has released TigerDelay, a free VST delay plug-in for Windows with ducking compression and a 24dB resonant low-pass filter that can be synched to the tempo.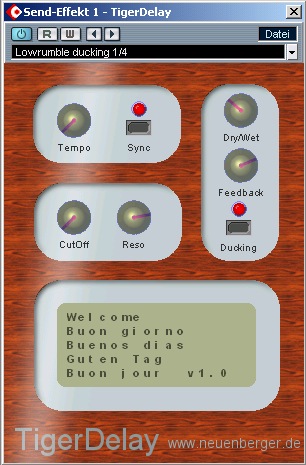 Features:
• Tempo Based Delay
• Sync / Async to beat
• Ducking
• Dry/Wet
• Feedback
• Cutoff
• Resonance
Neuenberger's TigerDelay is, well, as the title says, free. More information on TigerDelay.