SanDisk Rocks It With The New Sansa Connect Portable MP3 Player
SanDisk has announced the new Sansa Connect, a 4GB Flash, Wi-Fi MP3 player that allows owners freedom from their computers. The sexy Sansa Connect enables users to connect to online content through any wireless Internet connection. SanDisk teamed with Zing, a new mobile entertainment technology and services company, to develop the product.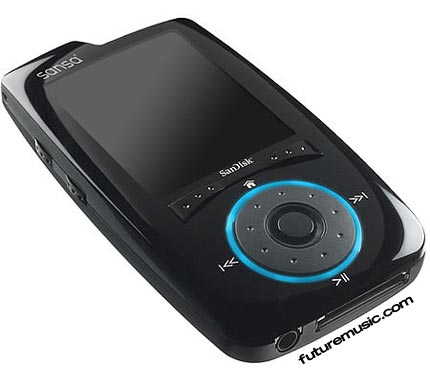 The very attractive, sleek design includes a 2.2" TFT color screen with advanced navigational features and an easy to use interface. The Sansa Connect provides superior sound playback and Microsoft PlaysForSure subscription music. The Sansa Connect provides a microSD card slot for additional capacity for your player.
Designed to play nice with Internet music subscription services, the Connect will seamlessly access a wide range of music via subscription services and streaming Internet radio. It will also contain Wi-Fi community features for recommending music and sharing photos with the simple click of a button.
The 4GB Sansa Connect will be distributed to store shelves in the United States in late March with a suggested retail price of $249.99. More information on the SanDisk Sansa Connect.