Play Digital Announces New Download Store
Play Digital has announced a new digital download distribution network specializing in electronic music in MP3 format at 190kbps and 320kbps.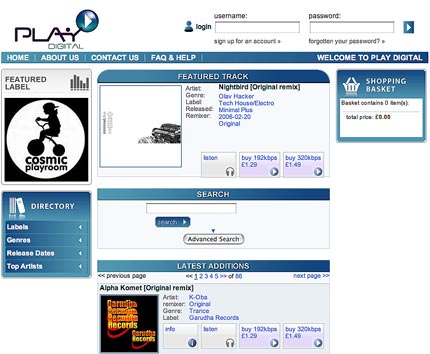 Founder DJ/Producer Paul Bowen launched the site over the holidays and hopes that his store has the features that DJs and fans of the genre desire. During 2007 and beyond Bowen claims that users can expect to find the finest labels with the most popular tracks available to buy online through Play Digital. In addition, the concern will be continuously adding new labels to the site.
More information on Play Digital.