Princeton Tech Announces iPod LCD Remote Control
Princeton Technology, a Japanese concern, has unveiled a display remote control for Apple's iPod. The remotes come in either white or black and can completely control the iPod's functionality. The track name, artists name and album are displayed in the LCD and have controls for Shuffle and Order Play. The remotes also contain a 3.5mm stereo minijack so you can control your iPod without having to pull it out on the subway or bus.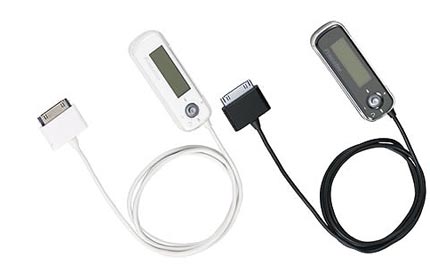 The Princeton LCD Remote measures 65.3 x 22.3 x 14.3 and weighs approximately 32g. The remote control will be available in Q1 for ¥4,980 / $40. More information on the Princeton iPod Remote.