M-Audio Introduces The Studiophile AV20, AV30 & AV40
M-Audio has introduced a new, two-way Studiophile studio monitors – the AV20, AV30 and AV40 – aimed at the pronsumer audio market. The AV20 features a 2-inch woofer, and the AV30 and AV40, house a 3-inch and 4-inch woofer, respectively.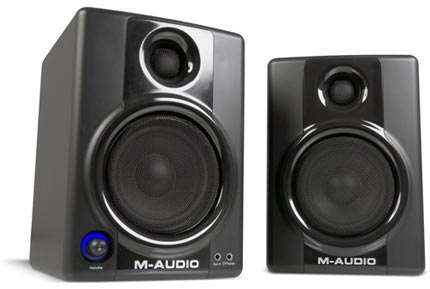 The M-Audio AV20 costs $99, the AV30 $129 and the AV40 retails for $149. The monitors will be available in short order, although M-Audio's website contains no information. More information (hopefully) on the M-Audio AV20, AV30 and AV40 Monitors.