M-Audio To Announce New Torq Product At NAMM
M-Audio is hyping an "exciting new addition to the Torq DJ product line" in a recent communication. The first thing anyone who watches the industry would surmise is that M-Audio is about to premier a dedicated Controller for their Torq DJ system.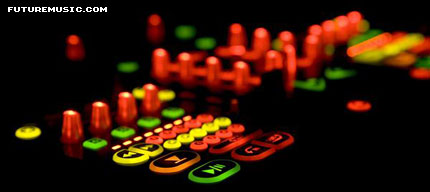 Considering that a controller would fill a hole in the Torq vertical, we would say that there's a pretty good chance that this will come to fruition. What you're looking at above is what could be the controller in action. With fully backlit knobs, buttons and faders, this controller could M-Audio-ize" this product category and leave many of the smaller guys in the dust. For punters in the dark…the M-Audio-ization would mean a seriously killer product at a ridiculously low price that would also work as a MIDI controller for other DJ-oriented software like Ableton's Live 6 and Traktor 3. Stay Tuned!