TestDrive: Ecler Nuo4 MIDI DJ Mixer
Futuremusic recently reviewed the Ecler Nuo4 MIDI DJ Mixer, and found that it offers a tremendous value to the modern DJ who wants a mixer that bridges the gap between the analog and digital worlds for only $749.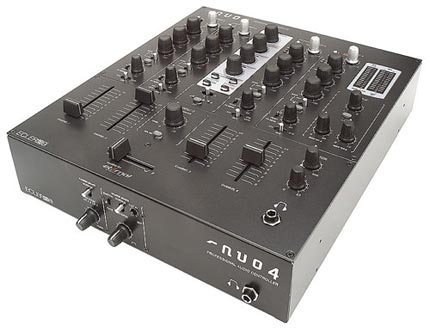 You'd think that having all this analog and digital action on a DJ mixer would be a total mess, but Ecler did it right. Every one of the DJs who got their grubby hands on the mixer lauded the company for the mixer's intelligent ergonomics…More!
Read the entire Ecler Nuo4 DJ Mixer Review at Futuremusic's TestDrive.