M-Audio Updates Torq to Version 1.02
M-Audio has updated Torq to version 1.02 for both the Mac and PC.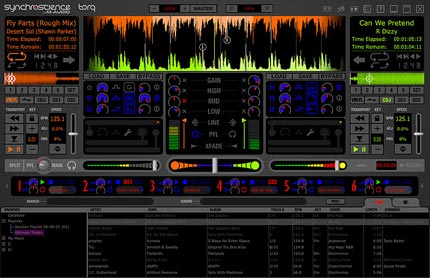 Enhancements:
• Fixed pops and clicks in Torq's outputs
• Database performance has been significantly improved
• When loading a new track onto a Deck, the Sync button on the opposite Deck will now turn off to prevent unwanted tempo changes
• When Master Tempo is on, Sync buttons will not be turned off when loading new tracks onto the Decks
• Holding SHIFT and moving the Crossfader (via MIDI) will no longer change the Crossfader Curve
• Tap Tempo now works whenever Line Input is engaged
• Non-zeroed Speed Slider will now be reset to 0% when switching from Internal to External Control
• Increased the audio buffer for the Master Recorder to prevent glitches in recordings
The M-Audio Torq update is free. More information on the Torq 1.02 Update for PC and for the Torq 1.02 Update for Mac.