Weekend Fun: The Humping Dog Flash Drive
Cube-Works, a Japanese concern, is proud to offer the Humping Dog Flash Drive. It's a 512 MB Flash drive, in the shape of a mounted dog, that humps the side of your laptop when you plug it in.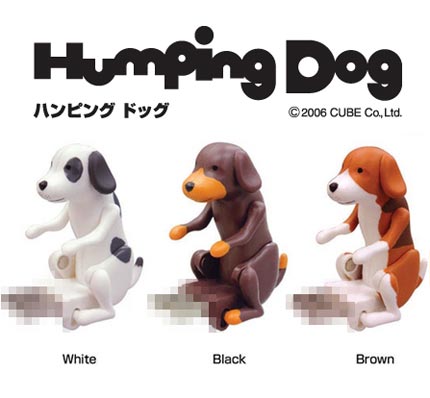 It costs ¥1000 or roughly 9 bucks. Of course a description, and the picture above, in no way does this ultimate stocking stuffer justice, so check out the video below…
Unfortunately, there's no "Stop Humping" switch, so it just doesn't stop – kinda like your neighbor's dog.
More information on the Humping Dog USB Flash Drive.