Another Day, Another iPhone Rumor…
Every day we get closer to MacWorld 2007, we get another iPhone rumor handed to us on a silver platter. The latest speculation comes from Morgan Stanley analyst Rebecca F Runkle who has "high conviction" that the iPhone will launch in the first half of 2007. Wow…high conviction.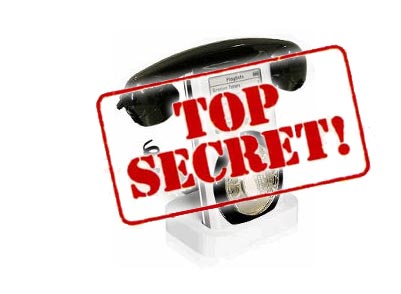 Rebecca, Ms. Runkle if you're nasty, also cites unnamed sources who have provided her with these specs…
Pricing: $599 for a 4 GB model and $649 for the 8 Gigger.
Screen: 3.5 inch Color LCD screen
Form: Wider than the iPod nano, Thinner than the iPod Video; Made of Metal; Multiple colors including black, white, and silver
Navigation: Virtual click-wheel/soft-touch design
Camera: 2.0 Megapixel dealio
Carrier: Cingular Wireless in the U.S.
These iPhone prices are much higher than the only previous rumor which pointed to $249 and $449 4GB and 8GB models.