Sony Updates Oxford Plug-Ins (Universal Binary)
Sony has released Universal Binary versions of the Oxford Plug-ins for Intel Macs. All purchases from today forward of the Oxford plug-ins will be Universal Binary compatible.
Upgrades will be free of charge for a 3 month period from original registration, with a minimal cost thereafter. For owners of current Pro Tools 7 versions, the upgrade cost will be $29 / £15 per TDM plug-in and $19 / £10 per LE plug-in.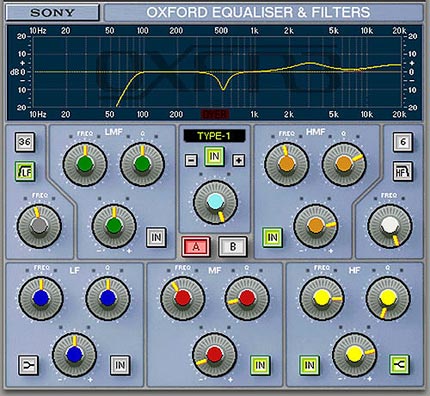 Updated TDM and LE Plug-ins include:
• Oxford EQ
• Oxford EQ with GML (TDM only)
• Oxford Dynamics
• Oxford Inflator
• Oxford Transient Mod
• Oxford Reverb
• Oxford Limiter
• Oxford Restoration Tools (RTAS only)
More information on the Sony Oxford Plug-Ins Universal Binary Update.