Bias Inc. Updates SoundSoap To Version 2.1 (Universal Binary)
Bias Inc. has updated their excellent SoundSoap to version 2.1 for Universal Binary. The update is both PowerPC and Intel-Mac compatible. Several other changes and bug fixes were also incorporated. SoundSoap scrubs audio squeaky clean — dramatically reducing tape hiss, clicks and crackles, buzzing and hum, rumble, and most other types of unwanted noise.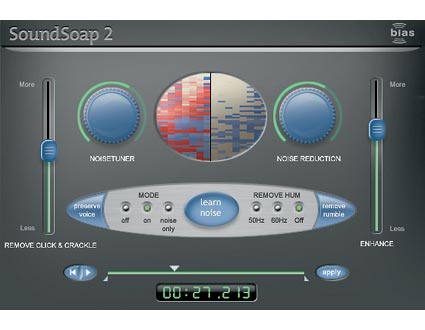 SoundSoap 2.1 is free update to registered users of SoundSoap 2.0. More information on the SoundSoap 2.1 update.