Weekend Fun: LED Guitar Picks
Hey rockers! What's better than pink spandex in a leopard pattern to make your extra long guitar solos come alive? It's The Light Pick! Created by Santa Cruz Light Wells, the The Light Pick is a metronome and a lighted guitar pick, all in one. Nuts!! Available in light, medium and heavy gauges, in variety of colors, and in both left and right-handed versions.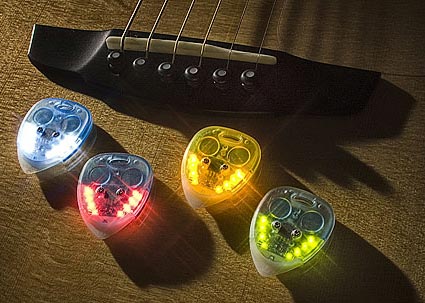 The patent-pending picks feature seven different programmable beat patterns, ranging from two to eight beats, and The Light Pick lights up on the first beat of each measure, in case you can't count. The Light Pick's website claims: "the lighting effects can add more that a little Claptonesque flash, and they can add panache to a midnight picking session in the dark, too." Not that Mr. Clapton would ever be caught dead playing with a Light Pick.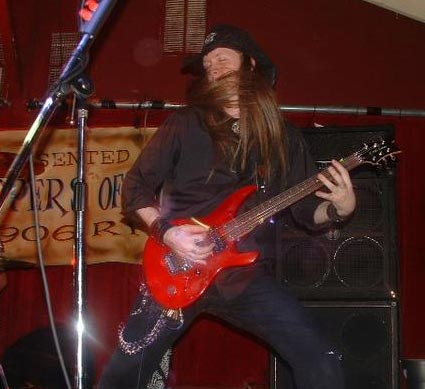 And tell me don't you want to look as cool as this dude…you know your answer is a big "Boy Howdy!"
The Light Pick costs $59.99. Replaceable tips are available for $1.29 each. Their site is very excited to exclaim: "And yes, we do ship internationally!" "Wow!" More information on The Light Pick.