Weekend Fun: Cell Phone Garter Belt
Well, it doesn't get much cheesier than this…a garter belt with a cell phone holster.
Hey Gals! Don't have a pocket book or enough cleavage to carry your cell phone? Well then, the Cell Phone Garter Belt is the "answer" to your dreams. Just strap it on, and your good to go for a night on the town without those embarrassing panty lines.
We suggest you put your cell phone on vibrate to really double the pleasure…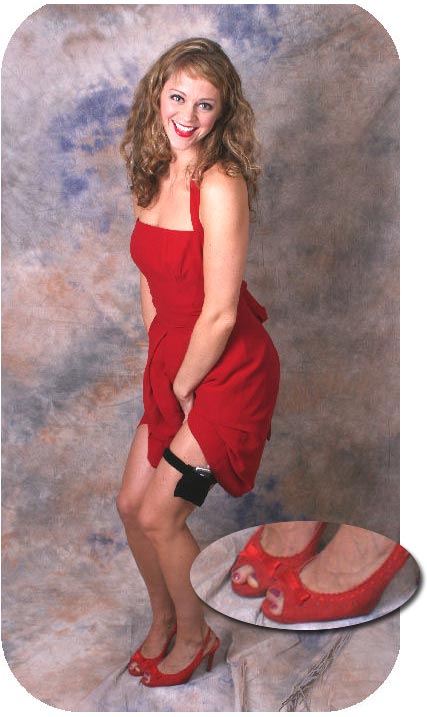 Check out the hottie they got to model this insanity. Why is she squatting and holding her Coochie? Maybe the manufacturer's concept is for women to blame unexpected loud queefs on their cell phones…and then reveal the garter belt for yuks. Who knows?? But look at the close up of her feet! What happened to her big toes?? Are they hiding? Afraid of the Cell Phone Garter Belt? You be the judge!
The Cell Phone Garter Belt costs $34 beans. More information on the Cell Phone Garter Belt.