Nomad Factory Updates Blue Tubes Bundle To Version 2.5
Nomad Factory has updated it's Blue Tubes Bundle to version 2.5 for Mac Intel compatibility. The Blue Tubes Bundle is a collection of 16 plug-ins processors for PC and Mac OSX.
Designed to improve the quality of digital sound recordings. This bundle recreates the warm sound qualities of classic analog hardware. The sound quality of Blue Tubes is nothing short of amazing. Yet all 16 plug-ins provide a simple and functional "vintage-style" interface, as well as low CPU consumption for lightening-fast processing.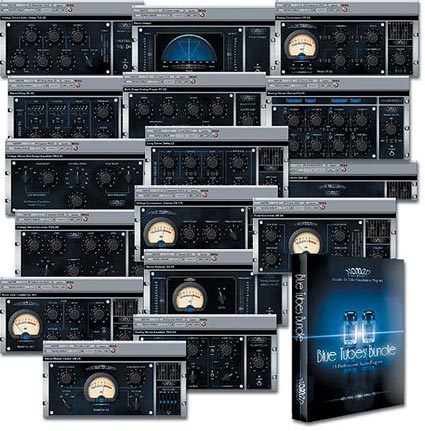 This update is Free for registered users. More information on Nomad Factory's Blue Tubes Bundle Version 2.5.