Sony Announces Noise-Canceling MDR-NC22 Earphones
Sony has announced the MDR-NC22 noise-canceling earphones and claims they're able to reduce 75% of all ambient noise. Powered by one AAA battery that claims to give you 50 hours of running time, Sony says the thing is 39% smaller than its predecessor, as well.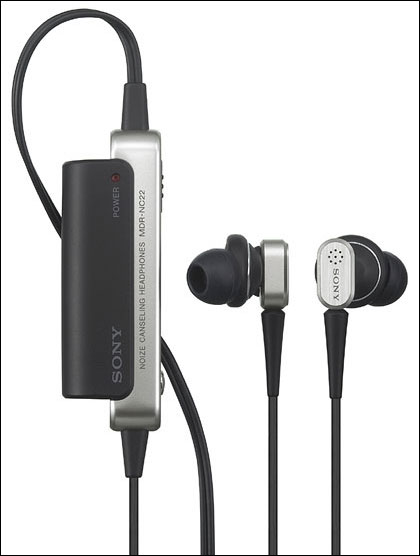 The Sony MDR-NC22 Noise Reduction Earphones are being rolled out in Japan. A European and US ship date has not been announced.