Sony Ericsson Introduces W300i Walkman Phone
Sony Ericsson has introduced its W300i Walkman phone in the US market. The phone, which will be carried by Cingular Wireless, is the seventh Walkman phone from the productive joint venture, and further demonstrates Sony's major commitment into becoming the music phone leader. The W300i has a beautiful 128×160 pixel, Color TFT screen, supports the MP3 and AAC formats, and delivers 30 hours of playback. Other features include a shuffle function, a built-in FM radio, and flight mode settings. The phone ships with a 256 megabyte removable Memory Stick Micro, which can be upgraded to one gigabyte. Wireless data transmissions are supported by the slower Edge Class 10 technology, and the device also packs Bluetooth connectivity.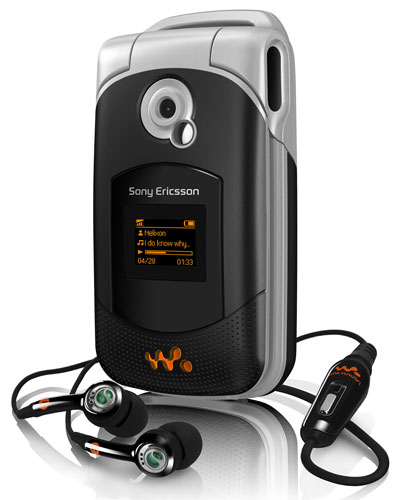 Cingular will be adding the Sony Ericsson W810i to its portfolio as well, a move that intensifies its music push. The device was introduced by Sony Ericsson several months ago, and comes packaged with a 512 megabyte removable Memory Stick. Like the W300i, the W810i also delivers photo and video recording capabilities. The move follows a recent Cingular announcement involving the MotoRAZR v3i, the latest phone to support iTunes Music Store downloads.
The Future: Sony is doing its best to become the market leader in music phones ahead of what many speculate will be a domineering effort by Apple, as long as they debut their iPhone in the next few months.