Sony Ericsson Announce M-Buzz For Emerging Artists
Sony Ericsson has announced a new promotional space for breaking new and developing artists called M-Buzz. Complementing the company's offering of Walkman phones, services and accessories, M-Buzz is another one of Sony Ericsson's growing mobile music offerings to music fans worldwide.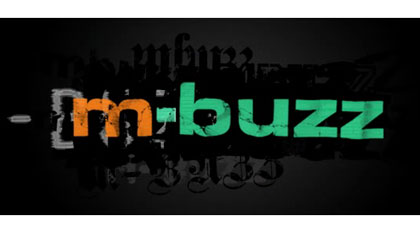 To maximize its reach, the new M-Buzz initiative will use both Sony Ericsson's established PlayNow service, which has been enhanced to include full track music and allows consumers to download music to Sony Ericsson phones in just 4 clicks, and the web. M-Buzz will enable music fans everywhere to experience featured artists full tracks, videos, biographies, gig schedules and other content, allowing them to check out tomorrow's stars up close and personal.
Sony Ericsson also announced that it has entered into a ground breaking partnership with Sony/ATV Music Publishing. M-Buzz will initially showcase a limited number of artists and bands each month hand picked from the Sony/ATV's worldwide roster. It will initially offer content for download to the phone with new commercial aspects being developed later as additional features are incorporated into the M-BUZZ space.
The first phones offering M-Buzz will be the W850 and W950 Walkman phones announced earlier this year and scheduled to ship in European, Asian and Latin American markets during the second half of 2006. Artists on M-Buzz at launch will include Kish Mauve, Embassy, Dirty Perfect, FKLV, Iggy, The Head Set, Bobby Kray, Anjulie, Lights and Monte*Rosa.
M-Buzz will go live on October 2 and downloadable content will be made available, in a phased approach, in 20 markets which already offer secure full track over-the-air music download services through Sony Ericsson's PlayNow service. More information on M-Buzz.