HMV Pulls Modified Copies Of Paris Hilton's Album
HMV officially stated it had pulled several modified copies of Paris Hilton's debut album "Paris" from UK stores. The fake albums were planted in dozens of HMV and other music retail outlets throughout the country by a Banksy, a known British graffiti artist and prankster.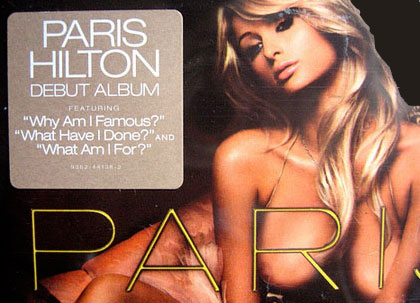 The doctored version includes a topless image of the celebrity heiress, as well as a picture in which she sports the head of a dog. A sticker promotes the album's hits: "Why am I Famous?" "What Have I Done?" and "What Am I For?" Instead of Hilton's Scott Storch produced pop, the CD inside features 40 minutes of remixed music by a musician identified only as "DM."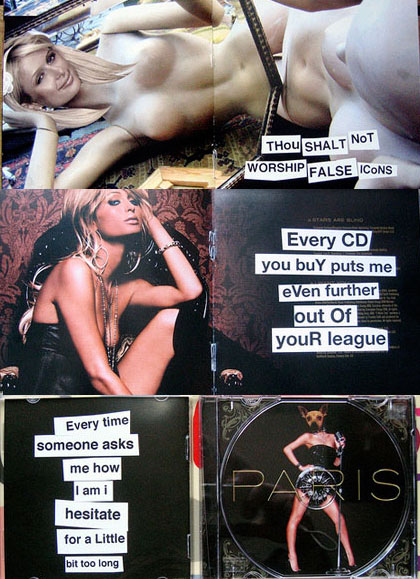 Banksy's spokeswoman, Jo Brooks, said the artist had hidden over 500 copies of the altered album in record stores. "They're very subtly done and do look like the original albums," Brooks said. "You have to look quite carefully to see what he's done." HMV said it had recovered seven copies of the Banksy version of the album from two stores in Brighton, southern England. The chain said it planned to auction off the copies.