Samsung Unveils New YP-K5 MP3 Player
Samsung revealed it will demo a digital music player equipped with a built-in speaker at next month's IFA show in Berlin. The YP-K5 is fitted with up to 4GB of Flash memory and plays the usual array of audio formats, along with Linux-friendly Ogg files. There's an FM radio on board too, and the player features Samsung's 3D audio Digital Natural Sound engine (DNSe). The speaker hinges off the back the player like a extending cell phone QWERTY keypad.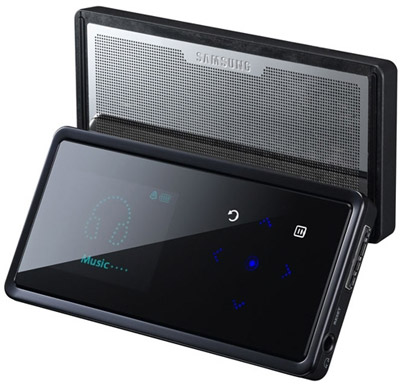 The player's controlled by touchpad and incorporates a battery capable of powering music playback for up to 25 hours.
No pricing information is available at this time.