Pacific Rim Announces iPod Jukebox
Pacific Rim Technologies has announced a half-size iPod Jukebox that provides a Universal Docking station. This new Jukebox is designed and manufactured by Saffire-USA, marketed by Pacific Rim Technologies and will be available in October 2006 exclusively at Target.com (why just Target? -Ed) in North America.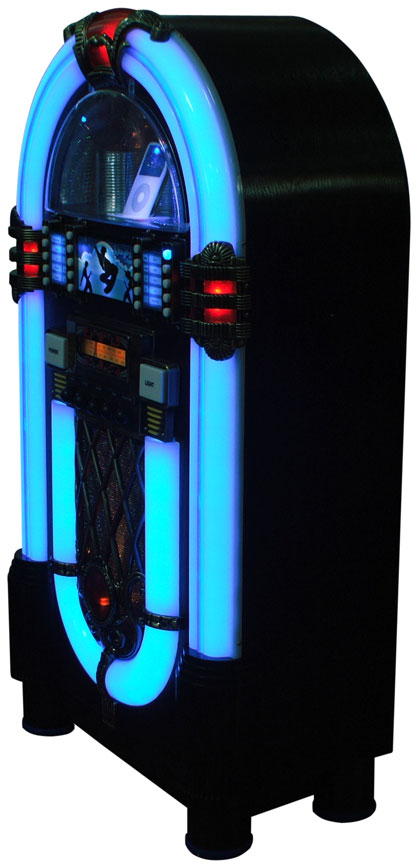 The Jukebox Station comes with an IR remote control which allows you to adjust audio volume and/or select your iPod play list functions remotely. This Jukebox is enclosed in whole wood assembly for a classic feel and using a 6″ diameter subwoofer, two magnetically shielded tweeters, mid-range drivers.
Features:
• Wooden Enclosure for a crisp, premium sound
• 1 Meter in Height
• Built in Docking Cradle
• FM Radio
• CD Player
• LED Lighting System
• Precise Sound Quality
• Custom-designed drivers
• Woofer, mid-range and tweeters
• Clean, well defined, high fidelity sound
• Integrated Universal Dock for iPod
• 17 function IR Remote Control
• RCA Input Jacks/RCA Video Output Jacks
• 3.5 mm mini jack input/Headphones
• Lockable Window
This new Jukebox will be available early October 2006 on Target.com and will sell for $699.99