New Sony Mylo: MP3,Wi-Fi, IM Hybrid Coming In September
Sony announced that it is readying a completely revamped Mylo gadget that will converge a digital music player, wireless broadband communications, including a Web Browser and Instant Messaging, and entertainment device. Mylo will be available in September for about $350.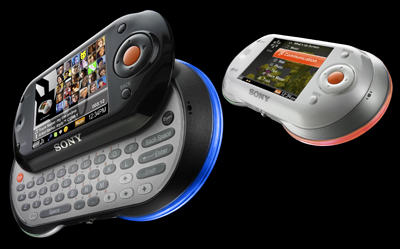 Sony is borrowing the name Mylo ("my life online") from a prior, ill-fated generation of its handheld devices the Japanese consumer electronics giant had planned to launch in the United States on Sept. 11, 2001, but subsequently canceled. The Mylo was the last product in its discontinued line of Clie devices, which were aimed at business and professional users and would have competed with Research in Motion's Blackberry or Palm Treo devices. However, the Mylo was a complete bomb in a long line of duds, that the once-heralded company debuted in recent years. In another potential branding mishap, Sony has decided that the bad taste that the Mylo left in Asian user's mouths will not taint the North American consumer.
The new WiFi Mylo provides users access to online instant messaging services, HTML Web pages, e-mails, and to play music or view photos. Simular to Sony's PlayStation Portable (PSP), it has a 2.4-inch screen and a slide out keyboard designed for typing with one's thumbs. Available in black or white, Mylo comes embedded with three free instant messaging services: eBay's Skype, Yahoo's Yahoo Messenger and Google's Google Talk. The product does not require initial computer setup or a monthly service contract, which may make the device more attractive to teen and twenty-something users.
Mylo comes with 1GB of flash memory to store music or photos or files. It supports playing digital music files inMP3, Sony's ATRAC or Microsoft's WMA format. The device can be expanded to add up to 4 gigabytes of additional internal memory. Sony is introducing a 4GB Memory Stick flash memory device this month for $170, a spokeswoman said. Sony claims the device offers 45 hours of music playback, around seven hours of instant-message chatting and Web surfing and more than three hours of continuous Skype Web-based telephone call time.
The Mylo personal communicator will be available online at Sony's horrendous website, sonystyle.com, and at authorized dealers in the United States in September for $350.