Apple Has Only 6 Months To Introduce iPhone
Apple Computer's long rumored iPhone, must debut in the next six months or the company will risk losing its customer base as cell phone manufacturers ramp up their music-phone offerings.
If LG's Chocolate music phone is any indication of things to come, then its evident that the cell phone manufacturers and carriers are determined to make a serious dent into iPod's commanding marketshare. The Chocolate goes as far as to even look like an iPod with a sleek case and a circular navigation buttons.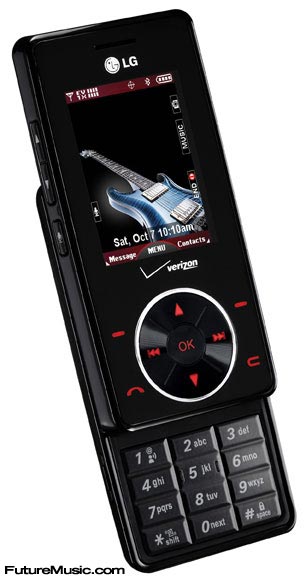 The Chocolate, a sexy slider with a large screen, is a vast improvement over other mediocre mobile offerings by featuring native support for MP3 files and the ability to multi-task during full-track playback. Other features include MP3 ringtone support (Ding Dong, the RingTone market is dead –ED.), Bluetooth stereo headphone compatibility, and an embedded stereo speaker.
Verizon just announced that it is eliminating its $15 monthly subscription charge for VCast which should make the phone even more appealing to users, although the individual song download price is still $1.99. The device also supports V Cast Video and 3D Games, and offers a 1.3 megapixel camera. A microSD slot enables a removable storage capacity of 2MB.
The Future: Motorola's crappy ROKR phone gave Apple about 12 months of breathing room. Even though the phone uses a version of the iTunes OS, it was such a poor device that customers were put off by the possibility of the convergence of their beloved iPod and a cell phone, at least for a while. Now with new mobiles, like LG's Chocolate, which has been a sales hit, the manufacturers are stepping up. In short order, the convergence of the cell phone and digital music player (music and video) will become a reality. If Apple is going to attempt to dominate this market, the time is now.