Alienware Announces Core Duo Notebooks
Alienware has enhanced its notebook line with three new systems: the Area-51 m5750, Area-51 m5550, and Sentia m3450. Ranging in screen size from 14.1″ to 17″, Alienware's newest notebooks pack powerful Intel Centrino Duo mobile technology and the latest in gaming, multimedia, and wireless technology into stylish, easy-to-carry cases.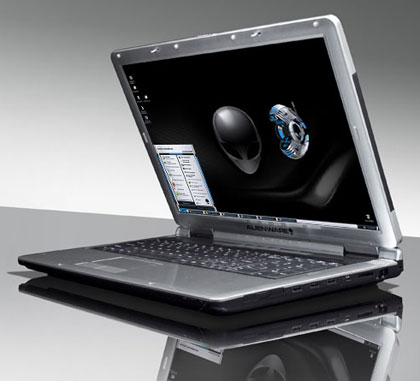 Area-51 m5750
Matching dual-core Intel processors and ATI Mobility Radeon X1800 graphics with a spacious 17″ wide-screen LCD, the Area-51 m5750 is primed to deliver performance. Users can take advantage of up to 240GB of hard drive space for games and television programming, as well as Alienware Battery Control Technology to extend their notebook's operation time.
Area-51 m5550
This flexible system deftly balances the performance demands of gamers and professionals with the requirements of portability-minded users like students who need a thin-and-light design to fit tight spaces and ensure easy transport. A crisp 15.4″ wide-screen display, dual-core processors, cutting-edge ATI and NVIDIA graphics, and Alienware's Battery Control Technology provide a comprehensive solution for both work and play.
Sentia m3450
Housed within a sleek, slim design weighing only 5.5lbs and measuring less than an inch thick are the exceptional wireless connectivity of the Intel PRO/Wireless Network Connection and the dual-core power of the Intel Core Duo processor. The Sentia m3450 also lets users enjoy a 14.1″ wide-screen display and up to 3.5 hours of battery life, perfect for staying productive while on the move.