Blue Man Group Electronic Musical Toys Announced
ToyQuest displayed four new musical instruments developed by the Blue Man Group for kids at the recent Toy Fair. In addition to the pictures below are two more instruments dubbed the "Drum Suit" and "Air Pole." All the instruments use "new proximity sensor technology, pre-programmed songs and interchangeable instrument sounds" to "enable kids to mix and layer music with a simple wave of their hands" according to media sources. However, "the ability to hook your iPod up to them and mix over your favorite songs." is clearly a huge feature.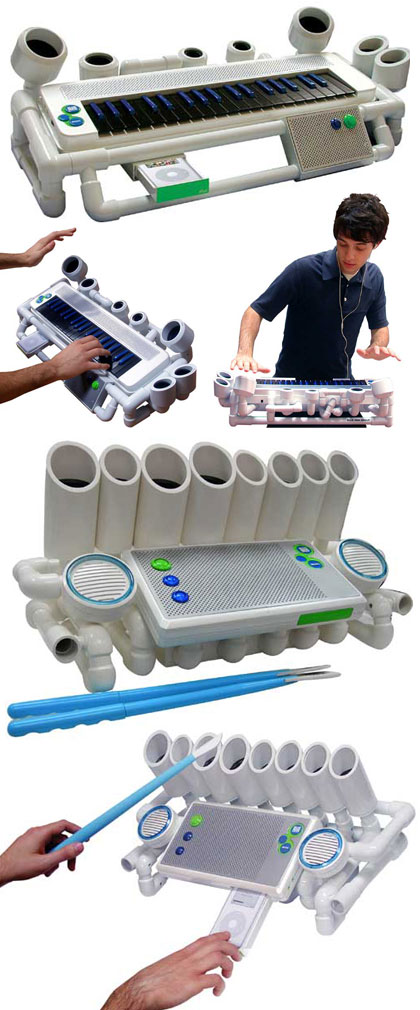 All instruments will retail for below $100 US and be available sometime in July.