FuzzMeasure Pro 2 Released
FuzzMeasure Pro 2, a major update of the audio and acoustical measurement application for Mac OS X, has been released. FuzzMeasure 2 now supports reverberation time measurements, and improved impedance measurement capabilities. Under the hood, FuzzMeasure Pro 2 has also received numerous improvements to its core signal processing components, which improve calculation precision and measurement capabilities. Existing features, such as microphone calibration and device correction, have also been improved to support automatic operation.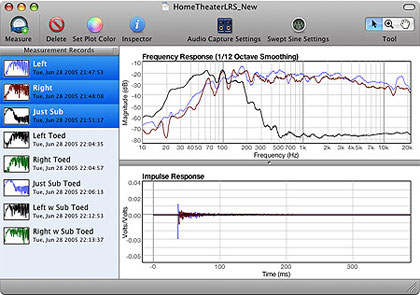 FuzzMeasure Pro 2 delivers a complete suite of features geared towards professionals in the acoustics, live sound, and recording industries. By combining a complete toolset with an elegant user interface, FuzzMeasure Pro 2 lets you get all your work done without getting in your way.
FuzzMeasure Pro is an audio and acoustical measurement application you use to perform, analyze, and produce visually stunning graphs of your measurements. Using FuzzMeasure's tools, you can easily gather measurements of a home theater system, recording studio, stage, auditorium, raw loudspeaker components, and more.
FuzzMeasure costs $250, and is a free upgrade for all 1.x customers. More information on FuzzMeasure Pro 2