Pacific Rim Introduces New Magnesium iPod Case
Pacific Rim Technologies has introduced a new super light weight, yet rugged, magnesium alloy case for the iPod Nano. The new case is extremely rugged with high tensile strength that is twenty times stronger than traditional plastic.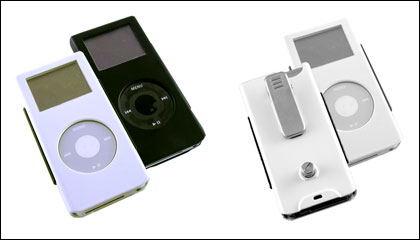 The magnesium case, which is 37% lighter than Aluminum, are color injected and come with a neoprene lining that holds the Nano securely in place while protecting it against drops, shocks and collisions with random acts of man-made objects.
Features:
• Dual removable belt clip and post system
• Precise cutouts give access to all vital buttons.
• Transparent acrylic screen protector.
• Includes click wheel film protector, 2 belt clips and lanyard
• Available in black, white and pink
For more information hit Pacific Rim Technologies